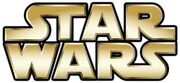 Welcome to the The Complete Star Wars Wiki
Welcome to the Complete Star Wars Wiki!
We are still working on the pages though so please be patient.
Please make your own profile page with username, information about your force powers and lightsaber combat, and a picture of your custom lightsaber using the "Paint" program. (A page with any use of private information or obscene photos or language will be deleted)
If you liked this site go to The Complete Wikis Organization to see others like this one.
History
This wiki was made by NinDin16, a wikia member. This wiki was created May 12, 2012. NinDin16 is also partnered with Starwars8898. The wikia reached 50 pages on June 13, 2012.
Article of the Week
Main Article: Ahsoka Tano
Recent Activity
Community content is available under
CC-BY-SA
unless otherwise noted.